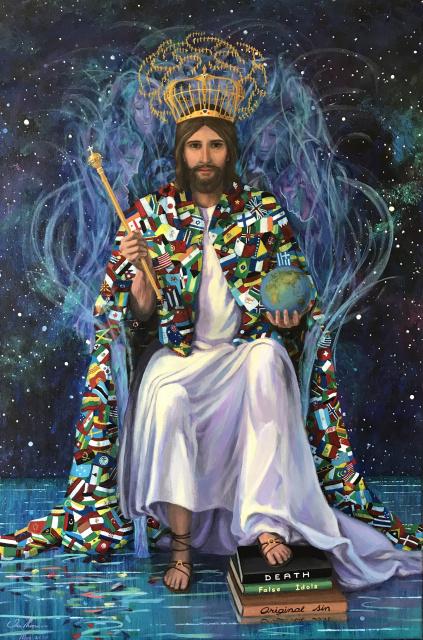 Christ the King
Christ is king. He is the king of all His creation — the universe as represented by the starry background as well as the angelic, invisible world. This painting shows Him seated on a throne of angels.
Upon His robe is painted every flag of today's world; Christ is the king of all past, present and future nations. He is the King of kings.
When His kingdom finally comes, He will subject everything that has ever existed rightfully beneath Him. Three contenders are listed under His foot: original sin, false idols and death.
Original sin, although removed by baptism, nonetheless has maimed us. We all retain the four effects of original sin, namely: ignorance, malice, weakness and concupiscence.
Because of these, we often choose lesser goods over the ultimate Good we were created for. We choose false idols over God Himself allowing them to reign in our hearts. The most prevalent of all false idols is our very self.
In the end, death is our lot. But for those who are saved, death does not have the final word.
Christ the King triumphs over everything, even death, and will share His crown with all the saints.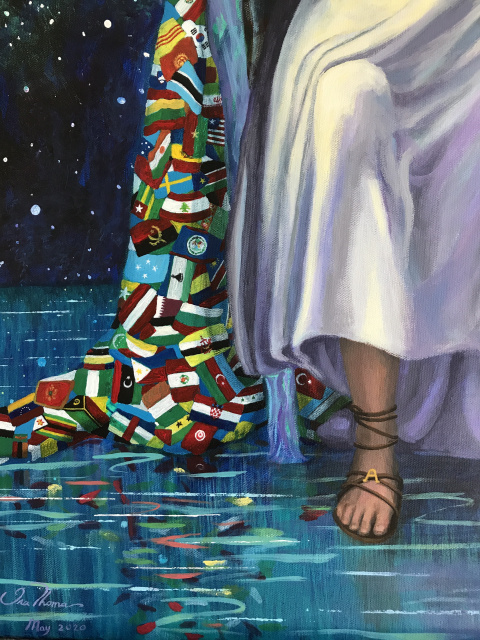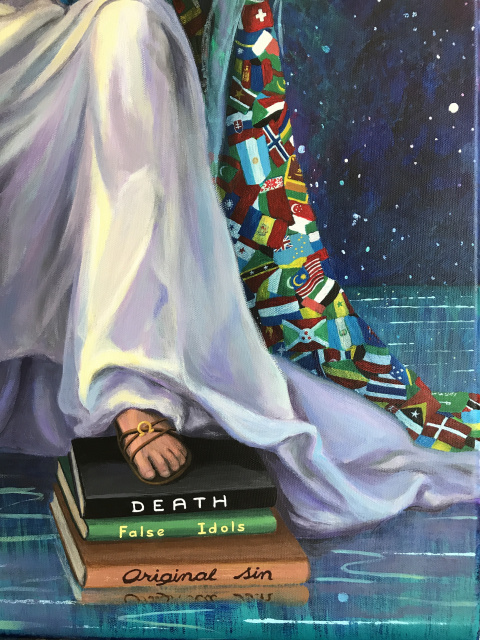 ---
Copyright 2002-2020 - Ira Thomas