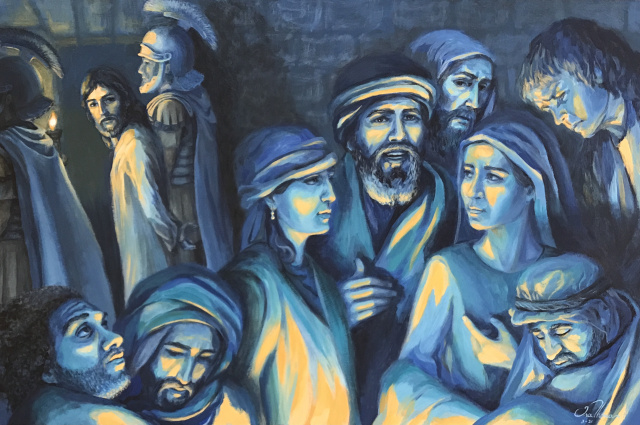 Peter Denies Jesus
Peter, who not long before had cut off the ear of the high priest's servant to protect Jesus, now will not use his mere tongue to defend Him. Where previously he was unafraid of a crowd of armed men, he is now afraid of a servant girl. Why?
Because without the adrenaline to give him courage, the warmth of the campfire and the company of the by-standers made him complacent. It was comfortable to belong to the circle of people around him. This was a trait he had already demonstrated when Paul had once rebuked him. (Gal 2:11-14)
Wanting to belong to this world is the greatest pull that makes us turn our backs on Christ. The church cannot conform to the world without thereby denying Jesus.
---
Copyright 2002-2021 - Ira Thomas