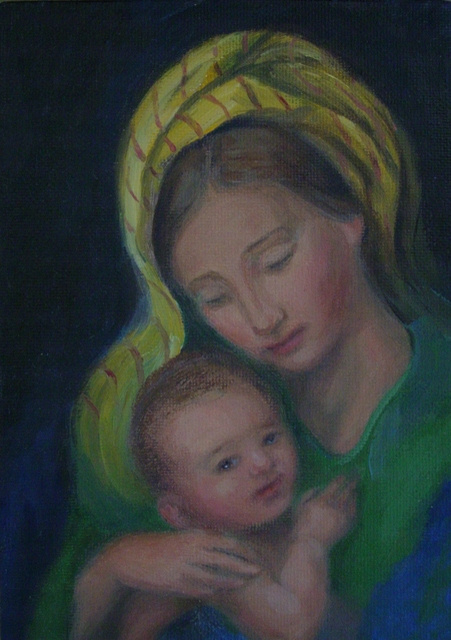 Madonna and Child
I made this painting as a gift for a priest-friend of mine who was returning to India, his home country, to live out his remaining years.

In Fr. Kanat, I saw Jesus. His devotion to God and his love for God's people was unmistakable, so I painted the face of the Child Jesus in the features of Fr. Kanat's face.

At the end of the day, when I stand before God the Father, will He see anything of Jesus in me?
---
Copyright 2002-2021 - Ira Thomas