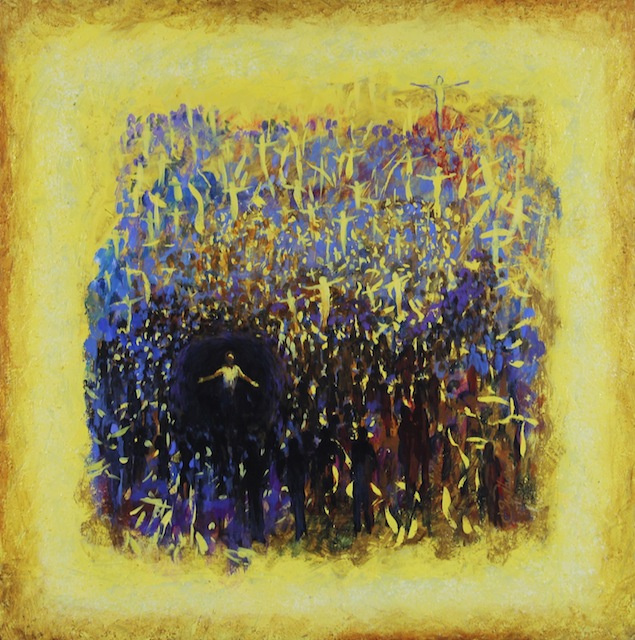 Lost and Found
Whoever loses his life, Jesus says, for His sake will find it. Jesus gives us the answer to the riddle of life. Life is a paradox which He uncovered by the demonstration of His love.

While we live as crawling creatures on earth trying to satisfy our every need, we will not find life, not until that is, we have turned our egos inside out.

In starting to deny ourselves for the love of Christ we shall feel as though we were inside a cocoon, painfully detaching from everything and everyone while surrendering our whole selves to God. Among the people in the foreground of the painting is one who is choosing to lose his life for the sake of Jesus and His gospel. Isolated in darkness, the yellow light is beginning to shed on him; abandoning himself, he is about to find himself in the process.

The yellow frame represents God. His grace is changing those who are learning to love as Christ loved until they are crucified with Him. The figure of Christ crucified is seen in the upper right. In Jesus we are freed and found in the love of God where at last we will be saturated with perfect life.
---
Copyright 2002-2021 - Ira Thomas